On this page, we will include imformation about Parmer County, Texas. Named after Martin Parmer, Parmer County was established by the Texas State Legislature in 1876. Originally all the land within the bounderies of Parmer County was contained within the famous XIT Ranch. The original county seat, Parmerton, was also named for Martin Parmer. Today, the county seaty is located in Farwell, Texas. See the links below for more information about Parmer County.
Parmer County - Handbook of Texas
Parmerton - The Handbook of Texas
Below is the commemorative coin issued by Parmer County, Texas for the United States Bicentennial in 1976.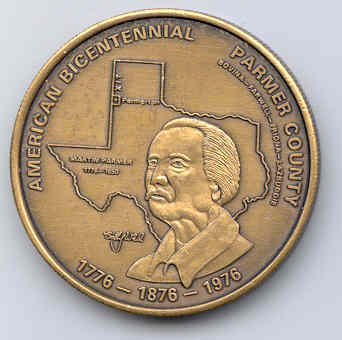 Martin Parmer's Portrait Appears over the Map of Texas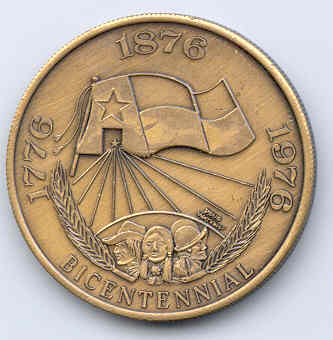 Reverse of Parmer County Bicentennial Coin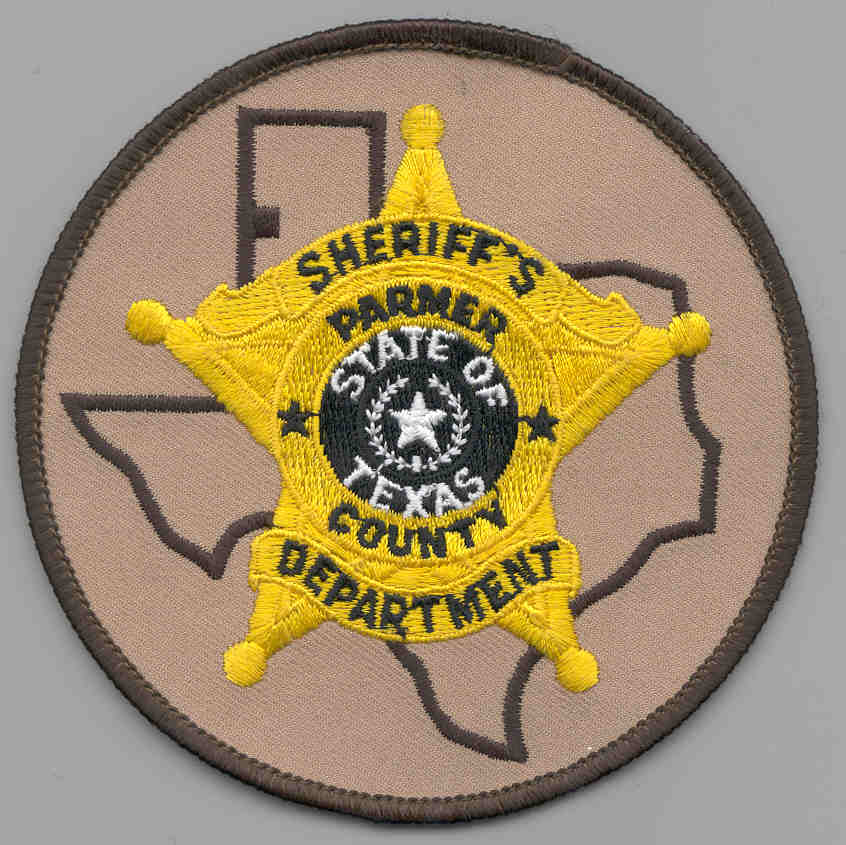 Parmer County Sheriff's Department Patch